After successfully installed Magento 2 and Google Spreadsheet modules, you should see the new menu item in your spreadsheet "Add-ons" -> "Easymanage". Click "Easymanage" -> then select one of three items "Products", "Customers" or "Mail merge"
!IMPORTANT – during first run app require access from yours account such as Google Drive etc… You have to allow all of them, that access let App script modify current spreadsheet. NOTE – we do not read, modify, create anything on yours drive.

Registration sidebar opened. Select "Magento 2"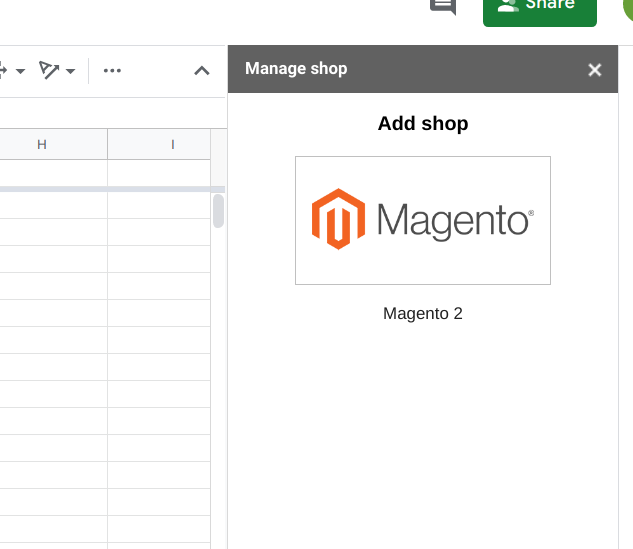 You should see login screen, for authorization. Login and password are required for accessing Magento 2 REST API. We recommend to you create new admin user with ACL access "Magento_Catalog::catalog", "Magento_Catalog::store" or all and use it there.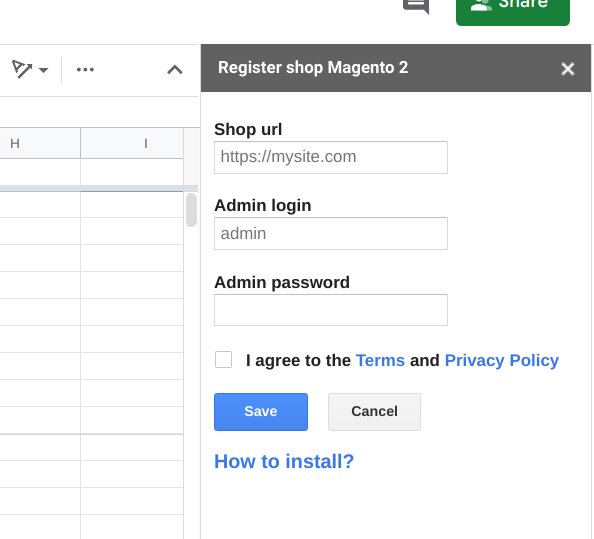 After login(login required only once), you will get Eeasymanage sidebar, there you can start update your products.
All working? If no – check the forum – anyway its time for coffee, tea, beer or whatever 🙂